US PRIVACY LEGISLATION FOR PRACTITIONERS PARTICIPATED BY LEADING US CPO'S
28/06/2022 09:30 — 11:30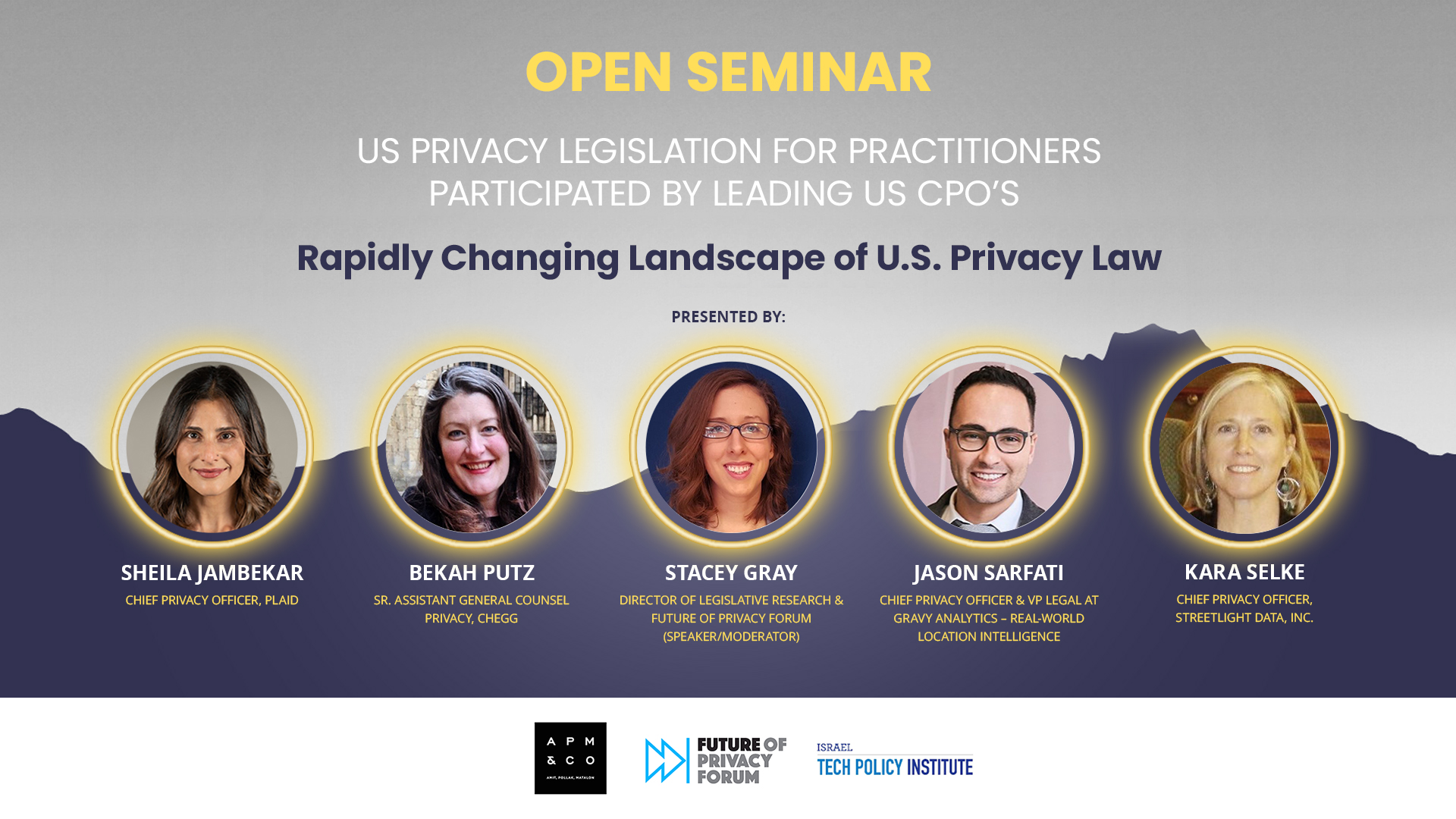 Summer of Sea Changes: 2022 in U.S. Privacy Legislation and Rulemaking
The summer of 2022 may be remembered as the culmination of years of legislative activity, ballot initiatives, and activism. In Congress, bipartisan legislators have finally reached a compromise for a U.S. national privacy law after years of debate – but will it have the momentum to become law? Meanwhile, data protection laws in five states will soon come into effect, codifying new consumer rights to access, delete, and opt-out of the sale of information. More significant, however, are the strides being taken by California and Colorado, where regulatory agencies are breaking new ground through rulemaking activities that have the power to radically reform commercial data practices. How should practitioners be interpreting the current environment?
The discussion was held with privacy professionals on the rapidly changing landscape of U.S. privacy law.
Speakers:
Stacey Gray, Director of Legislative Research & Analysis, Future of Privacy Forum (Speaker/Moderator)
Kara Selke, Chief Privacy Officer, StreetLight Data, Inc.
Jason Sarfati, Chief Privacy Officer & VP Legal at Gravy Analytics – Real-World Location Intelligence
Sheila Jambekar, Chief Privacy Officer, Plaid
Bekah Putz, Sr. Assistant General Counsel – Privacy, Chegg
When: Tuesday June 28, 2022 at 9:30-11:30
Address: Amit Pollak Matalon offices, Raoul Wallenberg St 18, Building D, 7th Floor, Tel Aviv-Yafo.
Photo credit – Rafi Frezi