ROUNDTABLE WITH LIMOR SHMERLING MAGAZANIK HOSTED BY GOODWIN
26/07/2022 08:00 — 11:00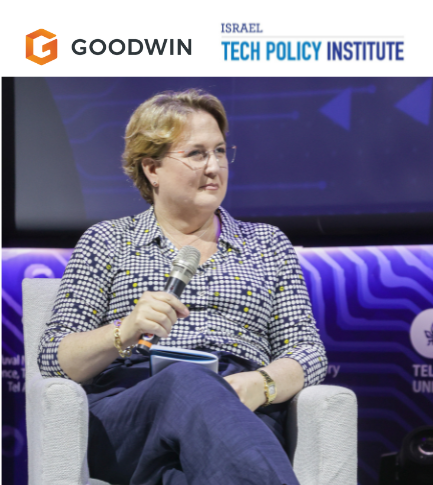 Israel Regulation Update with Israel Tech Policy Institute Managing Director, Limor Shmerling Magazanik
Limor Shmerling Magazanik will present on the Israeli start-up ecosystem and tech regulation and policies in Israel.
The talk will include a review of policy approaches to tech innovation and examples of legislation tools that aim to foster innovation in Israel as well as protect human rights and public interest and compare them to other national approaches. Specific focus will be given to initiatives in the health tech/life sciences space and the financial/fintech sector.
When:   Tuesday, July 26, 8AM Agenda: Israel Regulation Update and breakfast followed by Q&A Session Address: Goodwin Procter, UK, 100 Cheapside, London EC2V 6DY
For registration click here.