Comparative Look at Models of Privacy Protection – In Light of Future Amendments to Israel's Law
09/02/2022 14:00 — 15:15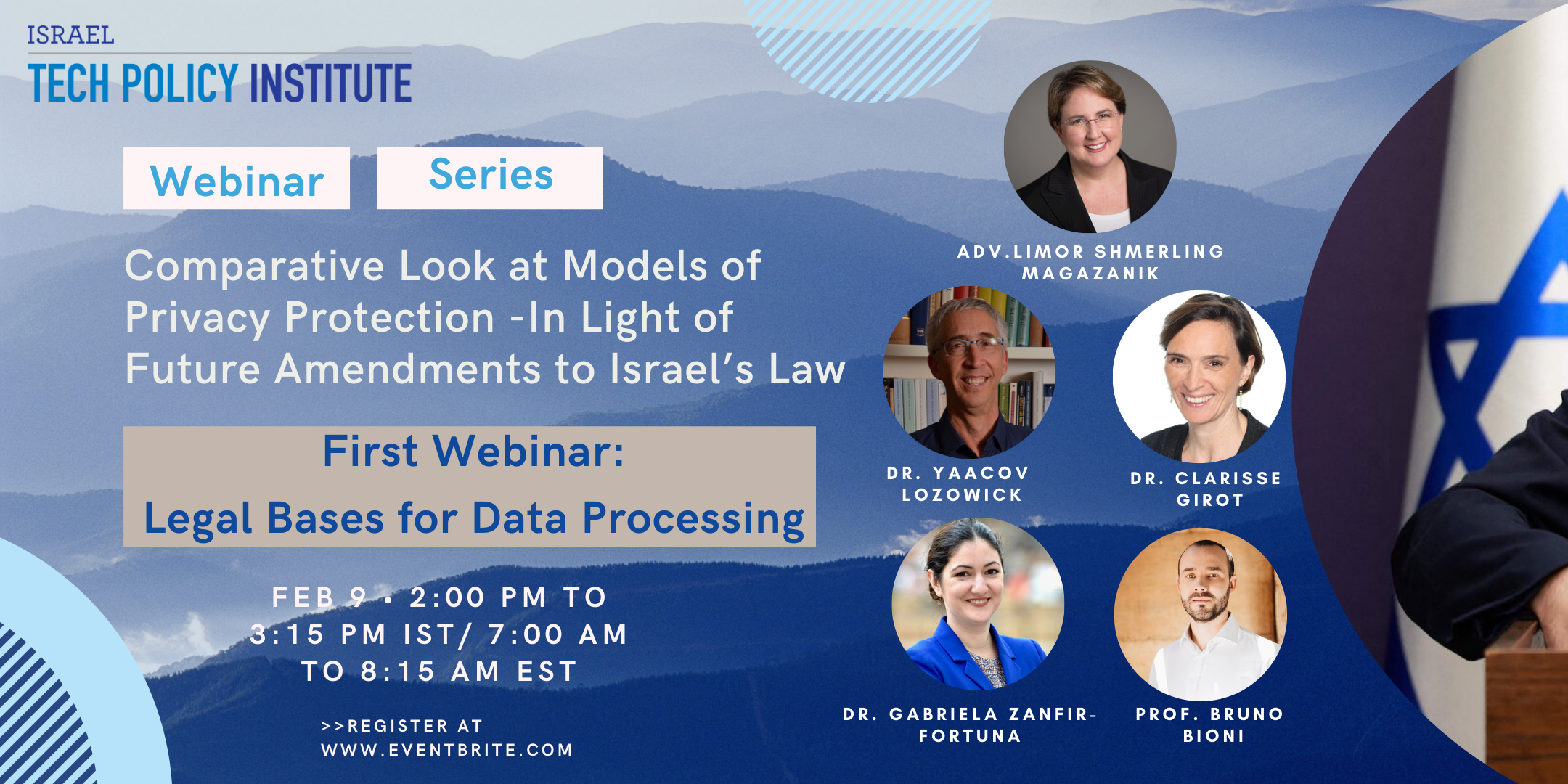 The Israeli Tech Policy Institute held a Series of Webinars on the subject of:
Comparative Look at Models of Privacy Protection – In Light of Future Amendments to Israel's Law Background:
The Israeli cabinet approved a government bill for amending the Protection of Privacy Law (Protection of Privacy Bill (Amendment 14), 2021). In addition, the Ministry of Justice declared in its annotation that it is currently working on an additional, substantial and comprehensive bill.
Israel Tech Policy Institute is organizing a series of webinars aimed to bring together practitioners in the field along with renowned experts, to expand their perspective on existing arrangements in various countries in order to enrich the discussion on the subject in Israel as well.
First Webinar: Legal Bases for Data Processing Date and Time: February 9, 14:00-15:15, IST
First Webinar Panellists:
Webinar Series Editor: Adv. Rivk Dvash, Senior Fellow, The Israel Tech Policy Institute
For the recording of the webinar click כאן. 
פרטים
תאריך:

09/02/2022

זמן:

14:00 - 15:15

אירוע תגיות:
המארגנ/ת