OECD marks Israel's 74 Independence
09/05/2022 16:00 — 19:00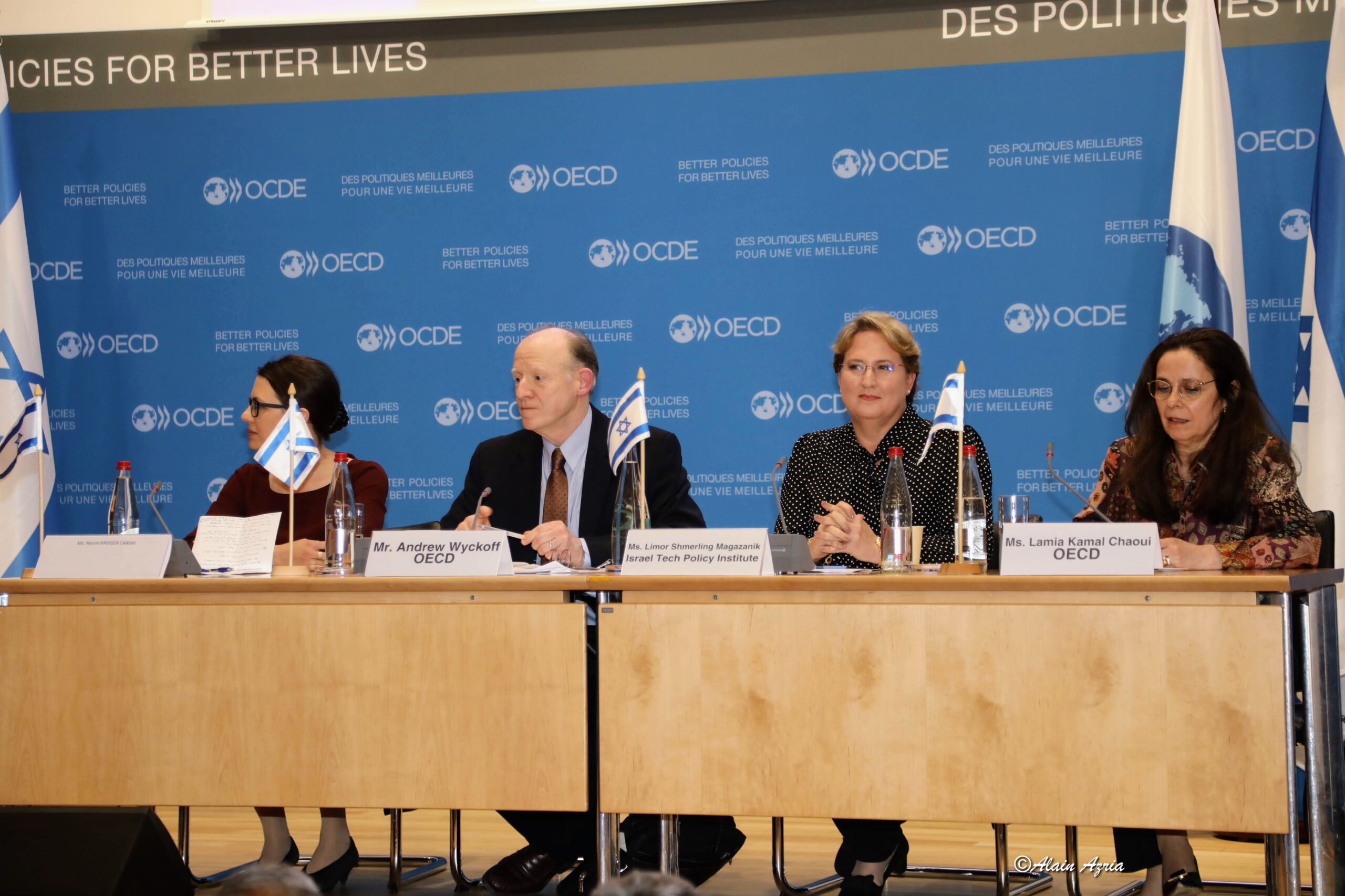 OECD marks Israel's 74 Independence Day.
Israeli delegation honoured by our friends at the #OECD hosted a special event with the permanent delegation of Israel to the OECD along with Secretary-General Mathias Cormann, Deputy Secretary-General Ulrik Knudsen, Start-Up Nation Policy Institute (SNPI) and Ambassador Haim Assaraf to celebrate "Yom Ha'atzmaut" focusing on Israeli Innovation and How Israel became the "Start-Up Nation".
Israel Tech Policy Institute's Managing Director Limor Shmerling Magazanik delivered a special intervention in the panel discussion on:  'Innovation as a Change Maker for Overcoming Global Challenges'.
'Israel's government "secret sauce" to a thriving high-tech eco system: Focused investment in R&D verticals that offer solutions to local and global challenges; Flexibility in adjusting the policy to changing reality; multistakeholder engagement and investment in infrastructures, Human Capital and academic research for the eco-system in focus; supporting regulation + risk mitigating regulation and… Risk Appetite'
Photo credit – Alain Azria & Andrew Wheeler
Related Events