In-Person Meetup on: 'Navigating Rapidly Changing Global AdTech Regulation'
26/04/2022 09:00 — 12:00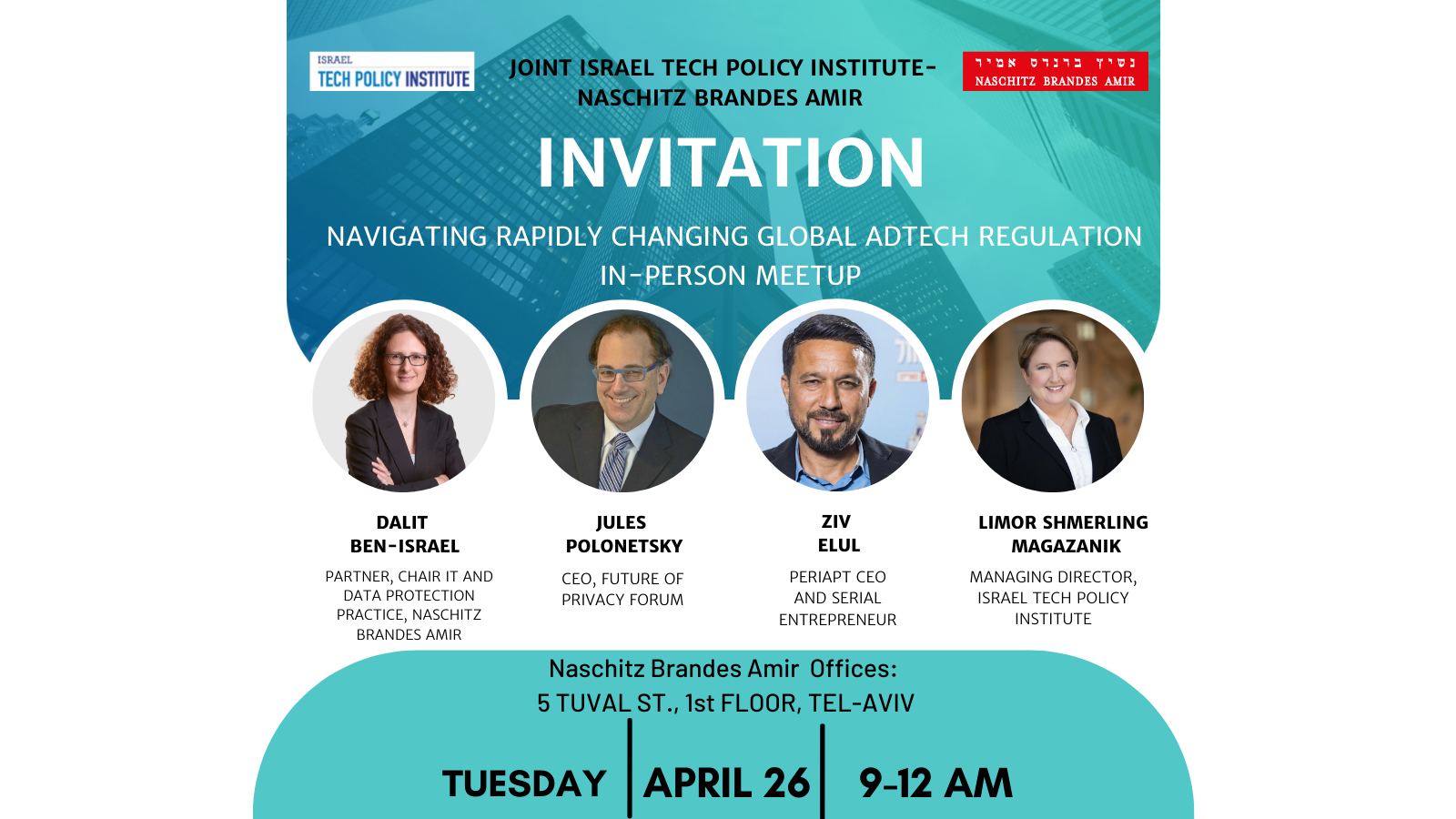 A Joint Israel Tech Policy Institute and Naschitz, Brandes, Amir & Co. In-Person Meetup on:
'Navigating Rapidly Changing Global AdTech Regulation'
Date and Time: April 26, 9:00am -12:00pm , IST at 5 Tuval St. TLV
The event  included a stellar line-up of expert speakers and began with an opening by Ziv Elul, the CEO of Periapt and a Leading adtech entrepreneur, who provided an overview
of the notable developments in the adtech market, discussed the current trends and predictions, and shared his own experience "from the trenches."
 
Followed by a keynote lecture by Jules Polonetsky, the CEO of the Future of Privacy Forum, titled:
'Calls to Ban surveillance Advertising Are Advancing, Will It Happen? Navigating the Future of Digital Marketing As Regulators and Platforms Reshape Rules for the Future of Ads'.
Lastly, Limor Shmerling Magazanik, Managing Director of the Israel Tech Policy Institute and Dalit Ben-Israel, Naschitz, Brandes, Amir & Co's Chair of IT and Data Protection conducted a Q&A on related business and privacy regulations in the field.
 
Pictures from the event: